[My computer troubles haven't been fixed, but it had been almost a month since I ran anything, and I had a Need. So I steeled myself and braved the random flickering of my monitor to keep my Coriolis campaign going. I am braver than the troops.]
The Blue Beetle and its crew, after quite the adventure on the distant Jevghena colony in the Caph system, were finally home. Docking at the Neoptra, the largest public space port on Coriolis, they were witness to their passenger Omar being greeted by his waiting uncle, an elderly gentleman with the look of a retired soldier about him. This man, Qamar, was so delighted to see his nephew arrive safely (well, alive and only with two broken legs, but better than dead), he insisted that as soon as Omar had been seen to by his doctors, he would take the crew out to dinner. Never ones to turn down a free meal, the crew graciously accepted.
The next day, Qamar sent his official invitation to the crew. He had chosen Alkamaar's, the most exclusive restaurant on the station, and quite possibly the most exclusive and legendary dining hall in all the Third Horizon. For a crew more used to places like Wahib's Cantina, where brawls, grubby back-alley deals and even the occasional murder were just something the clientele sort of got used to, this was almost as distressing as being shot at and nearly killed back at Jevghena. The day was spent hunting for acceptable formal attire so they wouldn't automatically get turned away at the doors. It took *months* to reserve a table, and Qamar Nahas was able to walk in with 5 scruffy merchants and be seen to immediately. Clearly he was a man of means and influence.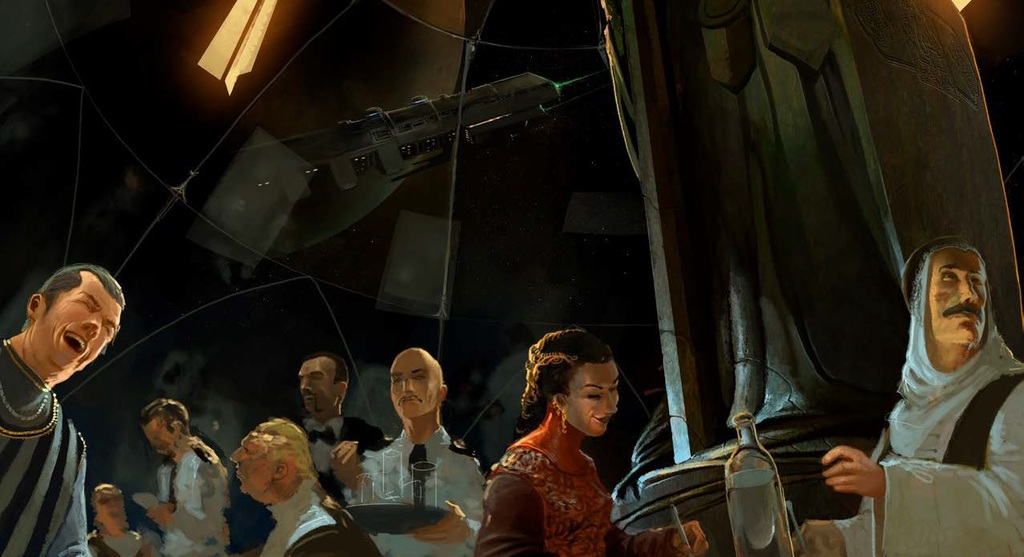 They had of course seen the planet Kua from orbit many times as they came and went in their ship, but travelling to the very spire of Coriolis, and watching the blue-green world through the glass dome above them, surrounded by the scents of orchids, rare spices, incense and the delicate perfumes of the other guests, the view had never been more spectacular. They were assigned a courtesan to show them to their table, retreating to a divan to be summoned at a moment's notice, and Qamar encouraged them to order whatever they wished from the multiple menus.
Conversation was pleasant, ranging from Omar's modest sheep farm on Quidar to current political affairs and the latest happenings with the Council of Factions. Dav at one point saw Qamar being saluted by a Legion officer on his way to the bathrooms, and decided to ask if Qamar had served.
"Oh yes, proud family tradition. Although I don't like to brag about it. Not to mention if I told you any more, I'd probably have to have you shot, haha. No, the military is a younger man's game, and I'm happy to have survived long enough that I could put it all behind me. Now Majid back in Caph would be able to tell you many stories…"
And so it went. Qamar was an excellent host, many exquisite dishes and cocktails were sampled, and the crew made the most of what they suspected would be the only visit to Alkamaar's they would ever afford. Ash made a point of getting a bag of Alkamaar's finest coffee beans before leaving.
The following morning, those coffee beans were warmly welcomed by tender sleepy heads. As was the invitation to lunch with Zulaikha Irides, their mission broker for Melem Gessura. He was taking his leisure at one of the many cafes near the Spring Plaza, enjoying the bright open spaces and the exquisite fountains and public works. He greeted the crew with great enthusiasm, asked them how their mission went, and expressed sorrow over the danger that arose unforeseen. "By way of apology, please allow me to offer you a very safe, in-system job that nonetheless pays well. There is a shipment of scientific equipment that the Foundation needs to get out to station FS-7, which orbits the gas giant Xene. No portals, no pirates, no political or military upheaval, just a simple transportation job. 15,000 birr."
The crew, perhaps naturally, was suspicious. But Zulaikha was correct; Xene was close by, Kua was a well-policed system when it came to open piracy, and the money was good. They accepted over a round of refreshing kawah, and made their preparations to leave. The cargo was checked and double-checked, loaded and secured, and they were off. Xene would take about 4 days of travel, which did prove rather boring. The open blackness of space has a strange effect on those who sail it. Some times the abyss looks back. But our heroes were determined and steely-willed (or perhaps just lucky), and boredom really was the only threat they encountered.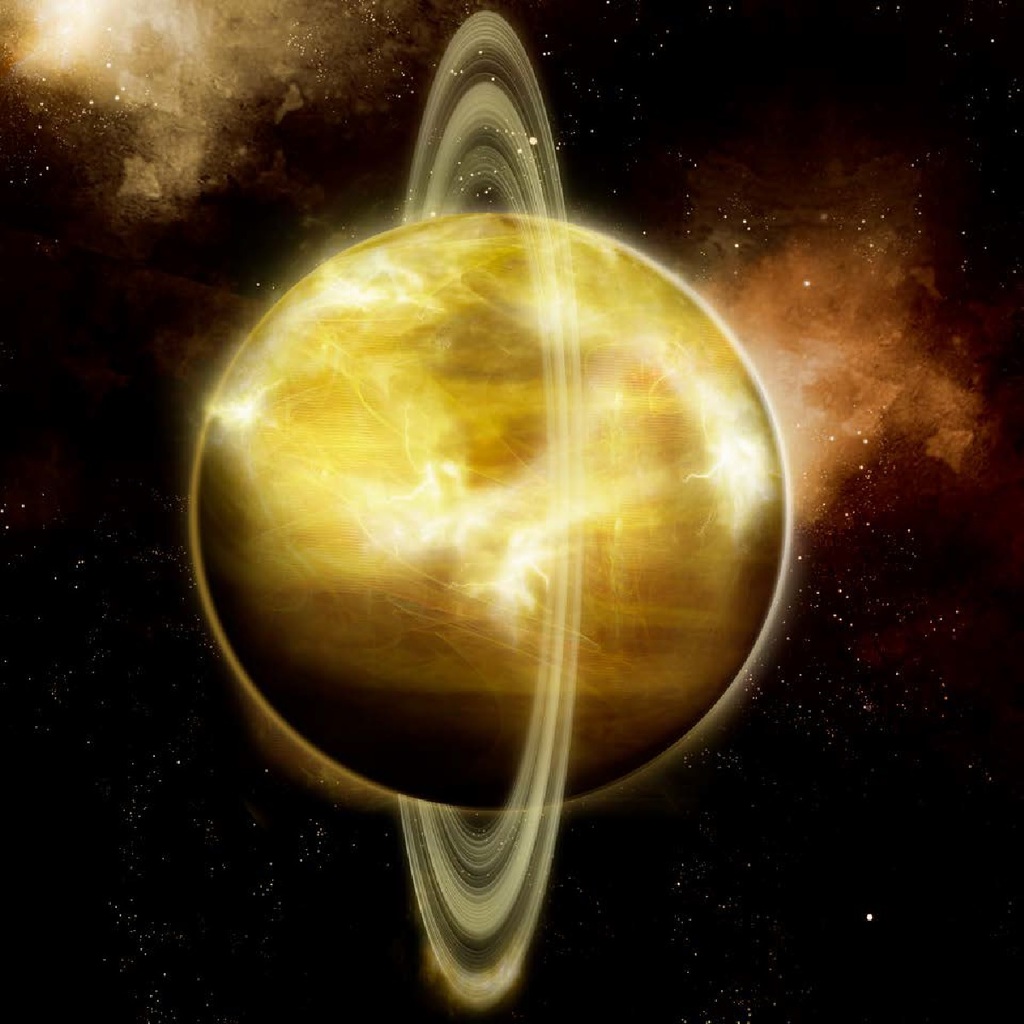 Xene grew quickly in the distance. A massive planet, some ten times the volume of Kua, and an atmosphere constantly wracked by storms easily as large as that jungle world. Compared to Xene, station FS-7 was a mote of dust, but on approach the crew saw that it was quite large in its own right, clearly a major scientific endeavour. Since the mysterious Emissaries rose from the depths of Xene, with one of them remaining on the station, FS-7 had required several new habitation modules to account for the many faithful who believed the Emissaries were either the Icons made flesh or their messengers, and the science station had become an awkward fulcrum, an endless stream of pilgrims on on side and the original scientific teams and staff who just wanted to get on with their godless research. The docking ring was therefore a great deal busier than expected, and songs of praise and hoarse preachers formed the lion's share of the background noise.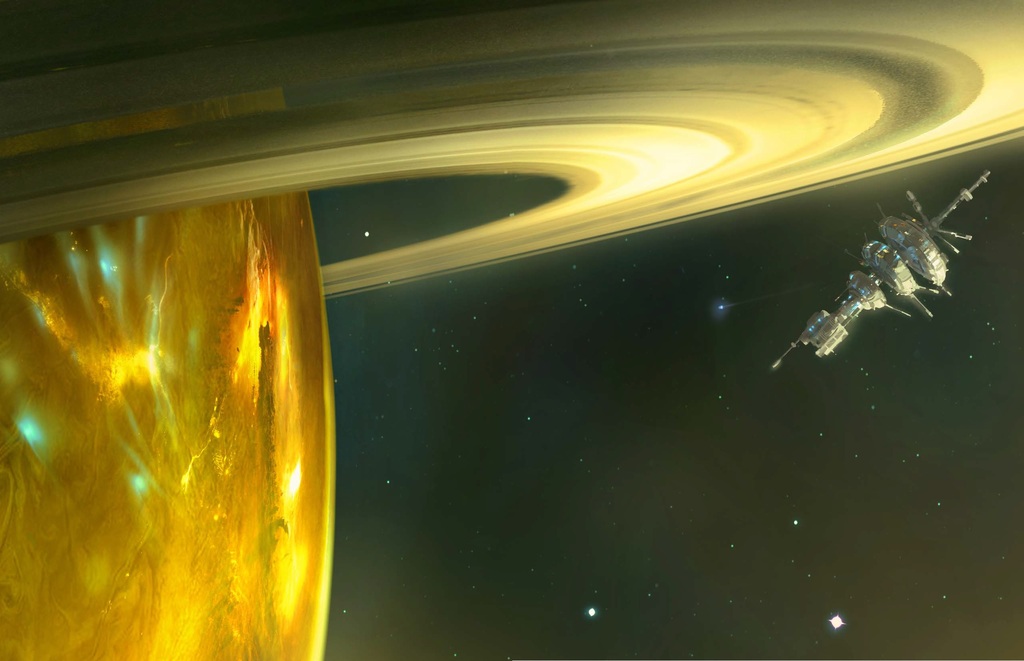 They were expected, and the chief scientist and her bodyguard were there to meet the crew. She introduced herself as Jarouma had Peleter and was almost unprofessionally giddy at the sight of the equipment. The crew received their 15,000 birr and an invitation to dine with Jarouma while her staff took care of the logistics.
The fare was naturally not as good as their time in Alkamaar's a few nights previously, but for a research outpost it was impressive. Jarouma thanked the crew again, saying that since the Emissaries her work has been greatly delayed. "But with your delivery or replacements and repairs, I think we can finally get back to work!". Dav, curious about what was actually done on FS-7 as well as politely making conversation, asked if she could elaborate on what that work entailed.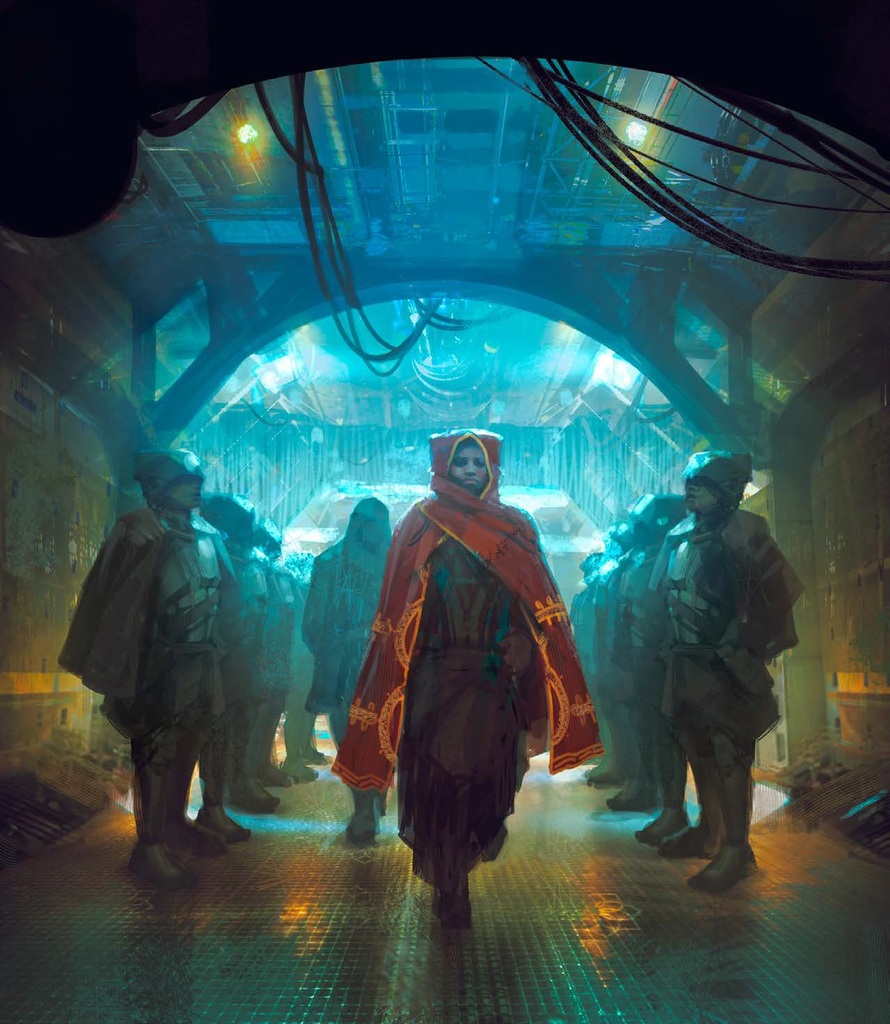 "Well… Years ago, we found something on an expedition, a structure with very similar energy patterns and emissions as the portal fields we use for travel. Now, that's all very fascinating and there is still a large team out there many systems away, trying to make sense of it as we speak. But… you see, I noticed not too long ago that the magnetic field of Xene naturally looked very much like those patterns when viewed through the correct instruments. My hypothesis is that… how to put it… well, if we were able to modify Xene's magnetosphere, with targeted interference patterns, I think we might be able to create a brand new portal field!"
She sat back, beaming with pride. The portals were not at all understood beyond the mathematical formulae humanity had developed to allow their use. How they were created or how they allow one to jump instantaneously from one star to another was a complete mystery. Dav was mightily impressed. The crew and Jarouma talked for some time, making appropriate sounds at Jarouma's ambitions, listening with sympathy when she described how the pilgrims make everyone's jobs more difficult, and nodding pensively when she gave her opinions on the Emissary. "I don't know who or what this Emissary is. They can certainly do things that should not be possible according to what we know of the universe. It's not that I don't believe in the Icons, I do of course, it's just… Look, science isn't about what one believes, right? It's about what one can observe, measure and model, and how accurately you can use that model to predict something. Faith… well, it's a dangerous thing to bring with you into a laboratory, you see. Faith might get in the way of how you observe the data, even if you're trying hard to the contrary…" There was obvious tension between Jarouma's staff and the new pilgrims, and Jarouma had perhaps celebrated a little too much, and she took the opportunity to thank them again and make her apologies, before heading to bed. The crew did likewise soon after.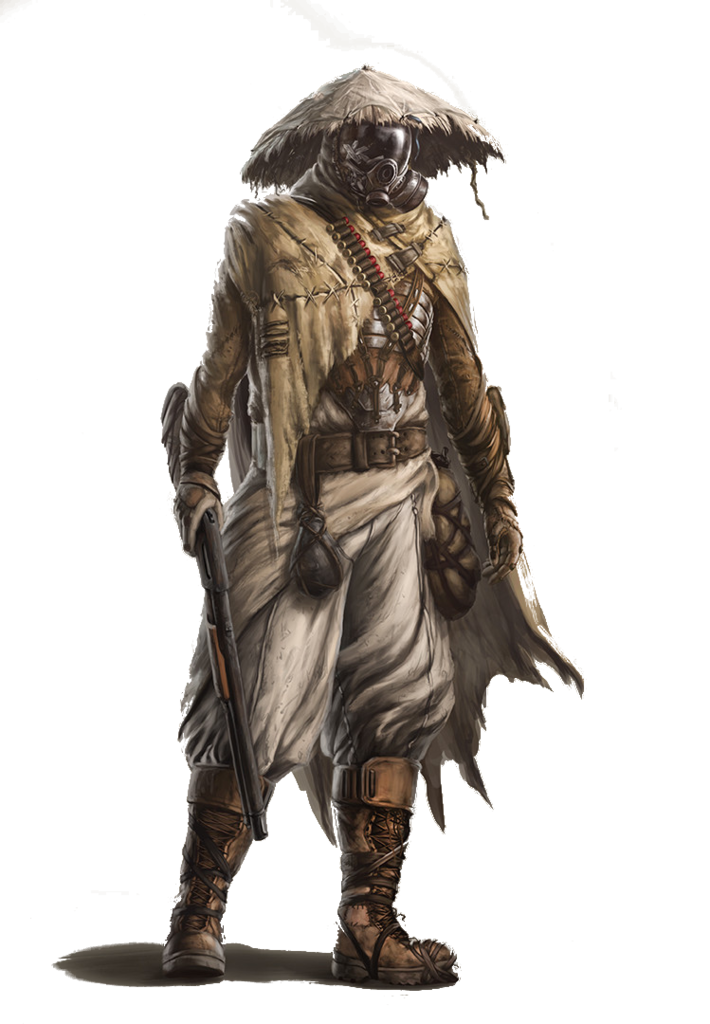 The next day, the crew was readying to leave, when Jarouma approached them in a most apologetic and embarrassed manner. She explained that while under the influence of perhaps a little too much kohol, she had maybe bragged about the station's scientific goals a little too much, and could technically have said things that were, strictly speaking, highly confidential, at least until her papers on the topic had been published. She appreciated that the Blue Beetle's crew were models of discretion and would of course keep such things to themselves until such time as discretion was unnecessary. Dav assured her that of course they could rely on her, and was delighted to note that when they shook hands, there had been a tag containing 5,000 birr in Jarouma's palm, along with a relieved smile on her face.
Just as they were prepping their ship for launch, they received a call from a mining prospector. The moons of Xene had experienced a gold rush in the past decade, and dozens of mining colonies had sprung up on most surfaces. As the only transport ship nearby at the time, this prospector, by the name of Faisal, claimed to have struck gold, and wanted swift transport to Coriolis to register his claim before anyone else could. He also claimed to have about 50,000 birr worth of gold already extracted and ready for the markets. Some *extremely* tough negotiations on Dav and Ash's part (ruthlessly exploiting Faisal's need for speed and secrecy didn't hurt) secured them a whopping 10% of the claim's future profits. The deal agreed, Faisal transmitted coordinates to his claim, a fairly nondescript rocky plain on the near-airless 5th moon.
Landing the Blue Beetle, Faisal greeted them in protective exo-suit. He was not alone; he introduced his two partners Benit and Ahmed, both standing on an aged anti-grav hauling platform, indistinguishable in similar head to toe protection. They gave a little wave.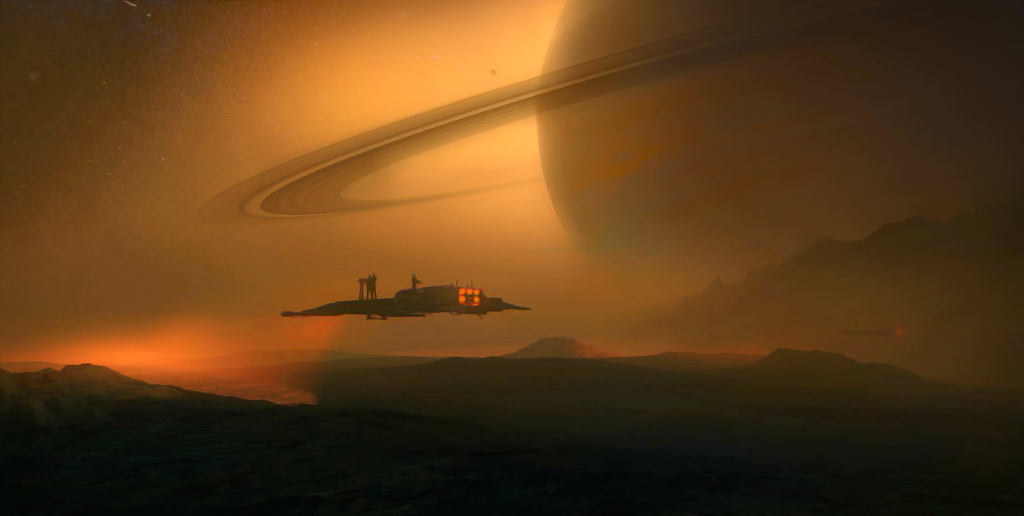 The mining site was barely a kilometre away, where the plain encountered cliffs, probably thrown up in some tectonic upheaval long since passed. The crew decided that trust was a much rarer commodity than gold, and agreed that Dav and Fattah would accompany the men to the claim while the rest stayed on board the Blue Beetle and kept a close watch on, well, everything.
The claim was a modest cave entrance in the side of the cliff, some geological and mining equipment scattered haphazardly outside. Faisal was talkative as they piloted the loader, his excitement at the find very obvious. Inside the cave, the path turned into a cramped tunnel requiring all manner of squeezing and shimmying to get in between opposing sheets of rock, until perhaps 50 metres in, it opened up into a little staging area. As Faisal promised, there were some 20 crates filled with variously sized chunks of what looked to be extremely pure gold. On the far side of the little cavern halogen lamps shone on the rockface which sported a thick, shimmering golden scar from top to bottom. "Our instruments say this seam goes back for another 50 metres, and down at least another 70, which is the scanning limit. This is HUGE!"
Perhaps it was because every contract they'd agreed to inevitably had a catch, perhaps it was the touch of the Icons, but Fattah and Dav were suspicious. Such pure gold, just waiting to be mined out? After some discussion, they convinced Faisal to bring one crate back to the ship, where they could use the medlab to run a few basic tests on the metal. "Benit, Ahmed, start bringing the crates out front, we're going to examine this one in their lab, establish purity and such so we know what price to set. All going well we should be back soon." They hopped on the loader and returned to the Blue Beetle.
Pol was already in the medlab, wearing exactly no pants. Dav explained the situation, and Pol took a hunk of the gold and went to work examining it with what tools he had. Faisal looked about to inquire as to Pol's immodesty but Ash shaking her head with a serious look persuaded him to remain silent. After some 30 minutes, Pol had completed his assessment.
"Well, it's bad news and good news. The bad news is that our patient is dead. Can't find a trace of life.
"Pol, it's… it's a geological sample. They're not supposed to be alive."
"Oh. Well then doubly good news! This is almost pure gold. About 5% of it is ionic salt-like compounds that… Well, you know electroplating? Where you submerge something in a salt solution and hook up an electric charge and the metal ions of the salt stick to the object? Yeah. That's what this is. Here, one second…"
Pol jogged out to the ship's temple and swiftly returned, bearing the small statue of the Messenger. "See this lad? Looks like solid gold but you'd know from the weight of him that he's gold-plated. I bet if I analysed the surface it would be pretty much identical to what you brought in."
Ash winced slightly. "Please don't deface a holy statue of the Icons, Pol."
"Relax, it's not like I shove him down my pants when you're not around."
"… Pol, that's a very specific thing for you to-"
Faisal interrupted. "Hang on, hang on. You're saying I found… what, exactly?"
"Well, I'd guess it's either *extremely* specific and improbable geochemistry, or this gold was used in electro-plating," said Pol. "So… I guess your mining claim might be, uh, more of an *archaeological* claim, if you get me?"
Faisal's face fell, but Dav stepped in. "Don't worry, partner. Ok, so that means a little more paperwork when we get to Coriolis. An archaeological fine with that much gold in it is still a huge find, and we can still make a lot of money from it. The Foundation, the Consortium, Free League, Ahlam's Temple even, there are a lot of extremely rich factions who'd be delighted to hand you a hauler full of birr for the chance to be the first at uncovering whatever history this place represents."
As Faisal was recalculating the potential untold riches in his head, the silence was broken by the ship's AI, cheerily announcing that 2 humans were approaching from the direction of the claim. "Must have gotten lonely I guess." said Faisal, wandering out to the cargo bay to meet them on the ramp.
Benit and Ahmed stopped to meet him. "Quick change of plan, friends," Faisal began, "we think this gold was used in electro-plating, meaning there's a real good chance we've found us a hidden temple, or ancient factory, or some other installation."
Ahmed's head tilted, unsure of the full meaning. Faisal continued.
"Instead of a mining claim, we're going to have to make it an archaeological dig site. Now don't worry, this means we can get college students to do all the digging while we sit back, sell the finds to the highest bidders, and become rich enough to buy our own palaces on Dabaran!"
Benit and Ahmed looked at each other. Benit shrugged, and held out his hand to shake on it. Relieved, Faisal took the hand and shook.
"Good, good, I'm glad we can agree on… OK you can stop now. Ow. Benit, you're squeezing-"
And then he screamed as Benit crushed Faisal's hand in his, the crunch of bone shuddering through his body and audible over the comm links.
Dav and Ash were quick off the mark, whipping out their Vulcan Crickets and planting solid shots on Benit. Ahmed raised his rifle and shot Ash in the shoulder, before taking a round himself.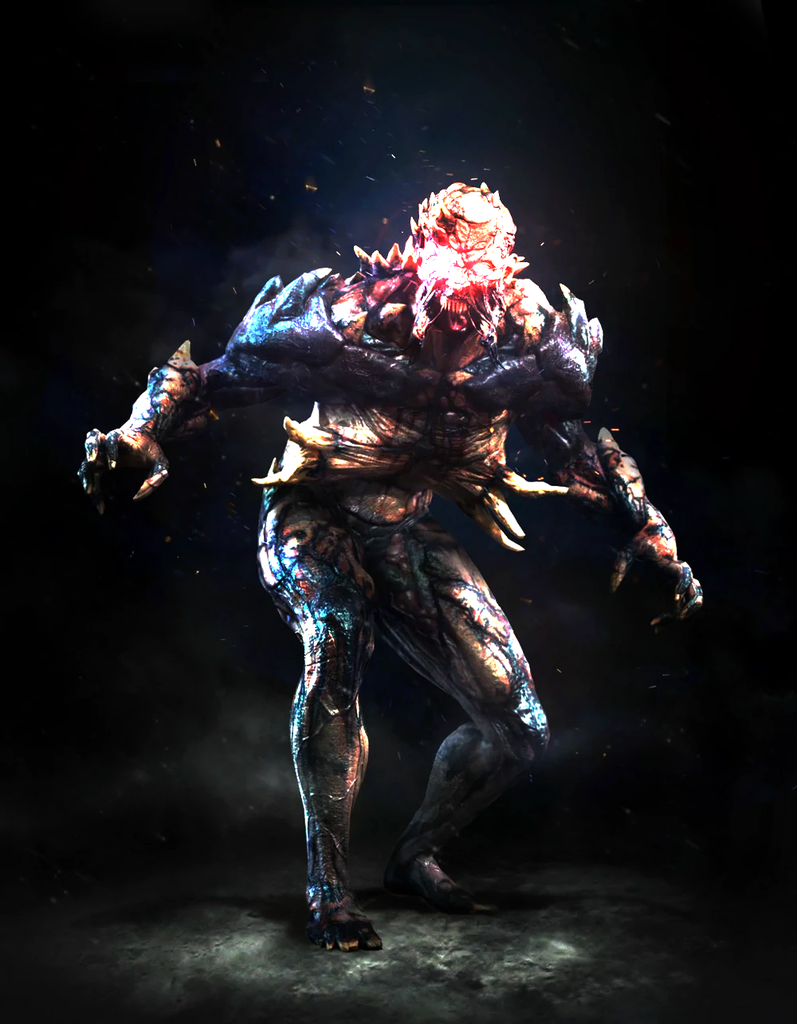 Whether it was inevitable or triggered by the damage they had taken, Benit and Ahmed both howled, the sound becoming less and less human as their pressurised suits stretched and ruptured, their helmets cracking apart to reveal burning pits of yellow fire where eyes should have been. Arms elongates with sickening pops, fingers became rending talons. And the howl went on, hate and pain and rage incarnate. The Darkness Between the Stars had claimed these two, body and soul. Darkbound.
The creature that had been Ahmed leapt with terrifying nimbleness, crossing the ship's cargo bay in the blink of an eye to come face to face with Ash, rendering her cover useless. It was all she could do to dodge the thing's claws. The other charged the doorway to the medlab, where Dav and Fattah were both taking cover. Fattah was unable to dodge, taking a nasty cut across the chest, while Dav put another round in it at point blank. Instead of blood or even ichor, the Darkbound bled thick oily black smoke, like a drop of paint diffusing through water. It was outnumbered, however, and between Dav's handgun and Fattah's powered gauntlet, they took it down.
Ash, being badly wounded by the remaining Darkbound, sprinted for the safety of the others in the medlab. Her opponent flexed its unholy powers and surrounded her in chains of shadow, attempting to poison her mind with despair. Ash's will was steadfast, however; for an instant the world flickered and appeared bleak, colourless and devoid of hope, but she gritted her teeth and shook it off.
The remaining Darkbound tried changing tack, then. Leaping to the ceiling and skittering about like a perverse spider, its head turned 180 degrees to regard its victims. It lashed out at Ash again, cutting her shoulder with long claws, but the three were ready for it now, and sustained gunfire shredded it to wisps of oily smoke. Silence descended on the Blue Beetle once more, broken only by the faint sound of snoring coming from the ship's temple. Pol had slept through the whole ordeal.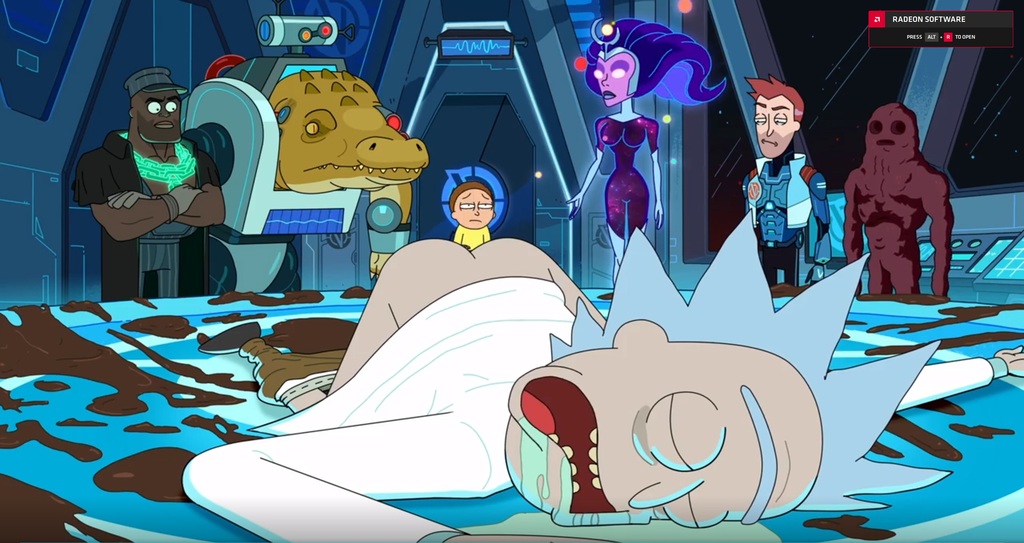 In the end, the crew took Faisal and only one crate of gold back to Coriolis, for fear it carried the taint of the Dark Between the Stars. Faisal split the sale with them, giving them 5,000 birr, which they added to a further 5,000 after dropping off Jarouma had Peleter's latest data. This was all very fortunate for them, as upon docking, a representative of the bank they originally took a loan from to purchase their ship was waiting there to meet them. It was time for their first repayment of the loan. After a little to-ing and fro-ing, it was agreed that 20,000 birr per month was an acceptable arrangement for all parties. Bank accounts now considerably lighter, they took stock of their respective situations.
Faisal declared that he would remain on Coriolis for another week at least; to settle his nerves, let his hand heal, and figure out what to do next with his lucrative but dangerous find. The crew, perhaps convinced that Faisal was as surprised by his old partners' transformations as they had been (or perhaps looking to make sure that they still got their cut), put him in touch with their old friend Adzem Kembouri, a now well-established name in djinni, exorcisms, lifting curses, ancient lore and all manner of supernatural phenomena. If they were to return to that cursed spot, they reasoned, better to do it with someone who knew how to fight the darkness.
All in all, the crew felt, things were going quite well. They had taken some risks, yes, but so far they had all paid off. They had enough birr to cover the next repayment, in the unlikely event no other jobs came their way in that time. And they already had some other backup options; the group of mercenaries hunting them had a pretty price on their heads, should the Legion learn of their elimination. They had also intercepted a delivery of stealth and weapon optics clearly intended for an assassination attempt aboard Coriolis. If they ever figured out how to crack the dynamic encryption on the datapad accompanying the gear, the target of such a dark deed, who was clearly quite rich to deserve such high tech treatment, would surely be grateful…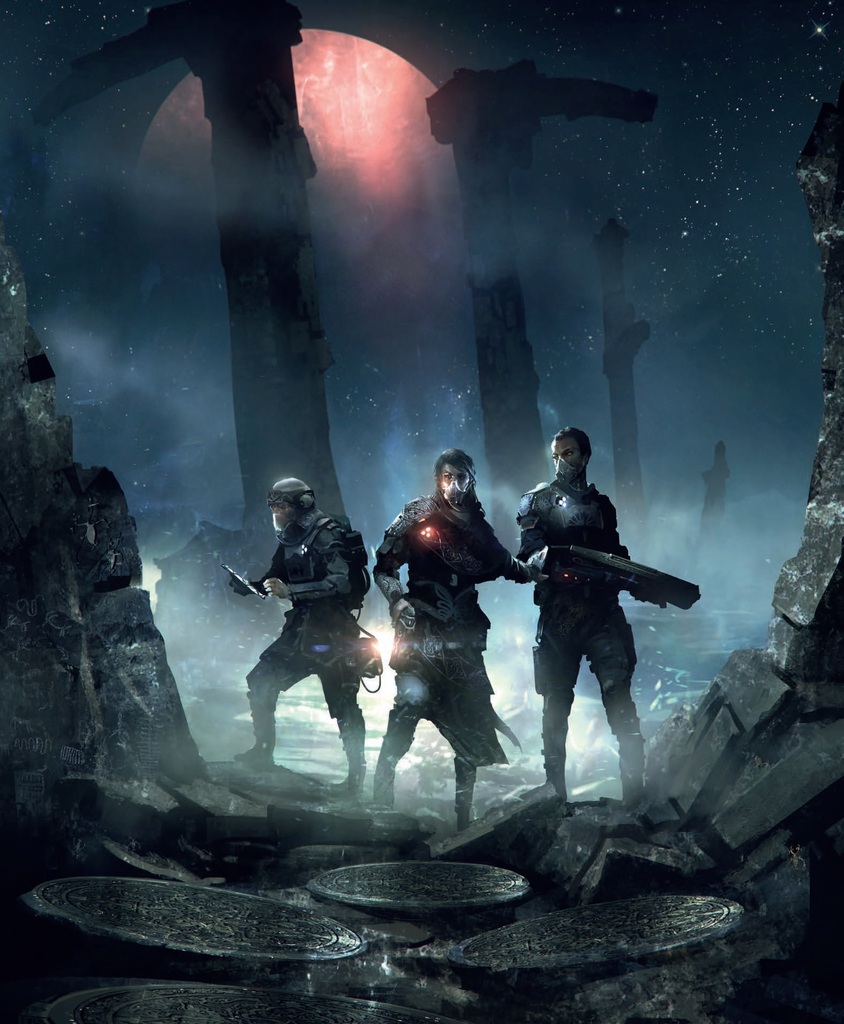 … And so the stars burn, and their worlds turn, and the people of the Third Horizon trade and explore and fight and love and die. Much has happened, much has been discovered, and much more yet remains in long forgotten places, the plans of great Factions, and the future's infinitely branching potential. And so shall it be.
[NOTE: an indefinite hiatus is coming up, if this isn't the last session then the next one will be, as I try to fix my computer's display issues, and perhaps try out another game or something. Gun & Slinger is on the list, a more intimate sort of game where one player is a mysterious wanderer and the other is their sentient, magical firearm. Anyway, don't be surprised if this is the last Coriolis update for a while, it's part of the Plan!]