Been a while since I mentioned that I occasionally do freelance writing for rather famous and well-respected ttrpg publisher Cubicle 7. My little pack of punchy short Warhammer Fantasy adventures, One Shots of the Reikland, went Gold on DriveThruRPG quite quickly, which is a delight for my first professionally published, uh, publication. Yes I know I have scientific papers published too but that whole industry can fuck off into the sun thank you VERY much.
But I've been beavering away on a lot of other WFRP publications since that. Archives of the Empire Vol. 1, for example. I had the honour.. nay, the PRIVILEGE, to create some ranger-style careers, with none more noble and astounding than the Halfling Badger Rider.
I had the good fortune to contribute to the Death On The Reik Companion, too. It's one thing writing your own one-off adventures but being asked to help write the director's cut of one of the most popular ttrpg campaigns ever written, that's an intimidating and amazing prospect.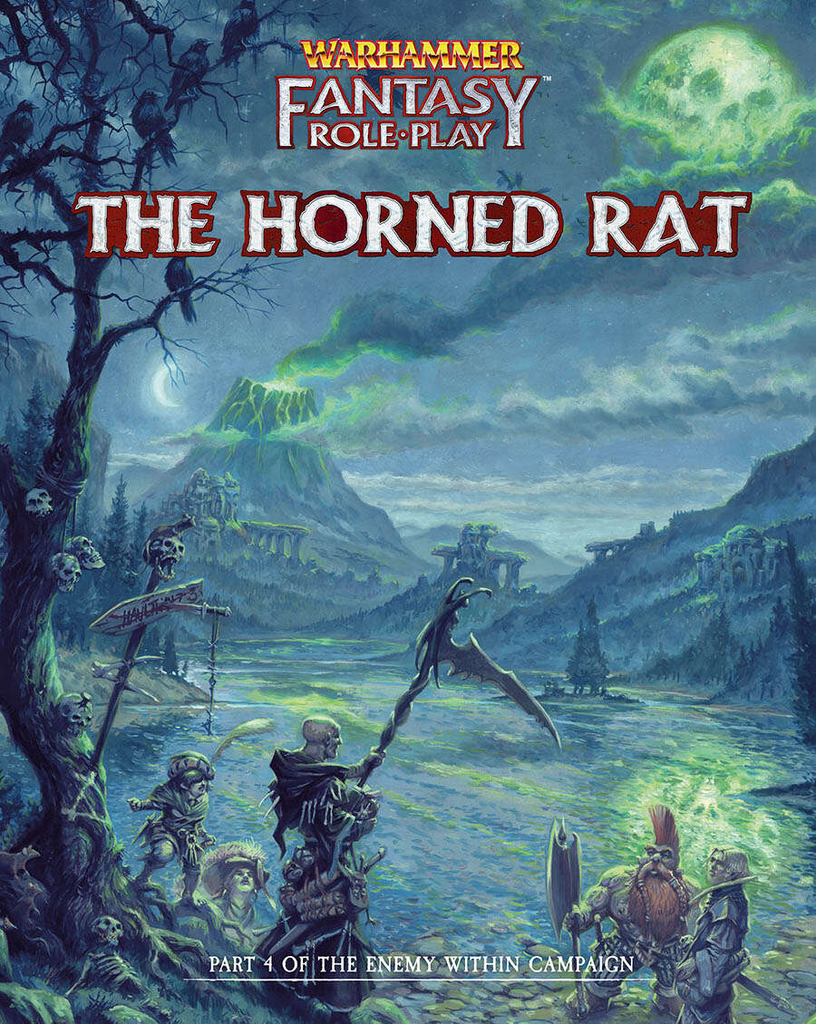 Speaking of which, I was also one of the writers on Vol. 4 and Vol. 4.5 of that behemoth adventure, The Horned Rat, and The Horned Rat Companion. Death On The Reik was a firmly established adventure that got a shiny remaster, and that's awesome. The Horned Rat though? Completely new and that's intimidating as hell. Y'see, the campaign as originally published had something of a… well, let's say the writers didn't get to write the ending they wanted. There's nothing wrong with the original Something Rotten in Kislev, mind they're some great adventures, but they were originally intended as standalones and weren't related to the Enemy Within campaign, and some shoehorning was done to accommodate that. The Horned Rat is a massive book that directly follows on from the political thriller that was Vol. 3, Power Behind The Throne. It was a hell of a thing to be considered good enough to not only help write enhanced versions of existing adventures, but to help create a new one to those same standards. Then again, judging from how The Horned Rat and Companion shot straight to Electrum and Silver on DTRPG respectively (the Companion was only released last week so that's quite impressive), it looks like people are pretty satisfied with the results.
There's other stuff I've worked on that I can't talk about until after release, and I'm hoping to take on a couple of future projects that haven't left the planning stages yet, but my goodness there are some exciting things ahead for WFRP, let me tell you. And some crazy how, I might have the privilege of writing some of it.